Credits:

www.westlandbooks.in
Rating:
4/5.
Plot:
R.I.P. The Resurgent Indian Patriots. Self- appointed guardians of a nation seething with anger at the endless scams and scandals rocking its very foundation. Vigilantes who vow to stop corrupt politicians and colluding civil servants. Even if it means killing them.
Colonel Krishna Athawale and his team of Special Forces officers rally to protect the country from the enemy within. They call themselves the K-Team. And no one is safe from their deadly intent.
Hellbent on stopping them is Raghav Bhagat, rogue para commando, gun for hire and Krishnas bete noir.
Caught in the crossfire is Vinod Bedi, Special Director CBI. Reena Bhagat, a glamorous news anchor, embittered by her husbands betrayal. And two young boys, Sachin and Azaan, torn apart by the loss of a parent.
It doesn't get bigger.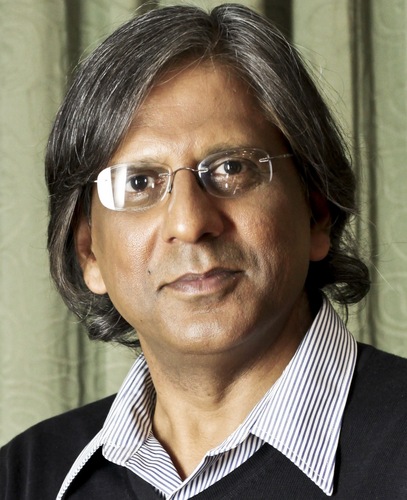 About the Author:
An alumnus of La Martiniere College, Lucknow, the National Defence Academy, Pune and the Indian Military Academy, Dehradun, Mukul Deva was commissioned in December 1981 into the Sikh Light Infantry of the Indian Army. He took early retirement from the army after fifteen years of service, including a decade of combat operations in India and overseas. Now settled in Singapore, he is an entrepreneur, motivational speaker and an executive, business and creativity coach. He is also a Mentor on the United Nations Institute of Training and Research Afghanistan Fellowship. He is Indias leading writer of military thrillers, includeing the bestselling Lashkar series.
This book had my interested captured from the time I read the plot. What with the incidents going on in our nation now, this book seems perfectly in

time according to our situation.
Just the thought of having a clean country with a good stable government, though at the cost of the lives of the corrupt was so very welcome. Makes you wish something like this really happened in our country.

Makes everyone wish that C

olonel Krishna Athawale was real.
The story is mainly based on the story of a K-Team who are named so because all their names start from K

, like
Krishna Athawale, Majors Karan Singh, Kevin David, Kashif Nadeem, Kamlesh Saikia & Kulwant Singh. They have a certain task to be done and do it without any troubles all over the country. Once their name got to be known, government appoints many teams to track them down and kill them. And in this cross fire between the government and the k-team many innocent people that is the civilians and the family members of the k-team gets killed. What happens next? What exactly is the K-Team? To know al

l of this you have to read the book.
I really loved the book, especially the plot was one of the best I had read in a long time. The book had me hooked to it from the beginning to the end. There isn't a single part where one can say it goes boring or any other crude comment, its a perfectly written suspense novel

.
The Author has done a really good job, and his words and his style is really amazing as well. I loved his way with the words, and am ready to go pick up other books of his. I surely suggest all the book lovers to take up this

book.
One warning! Take it up when you are free, because once you start reading it you wouldn't want

to put it down.
This review is a part of the Book Reviews Program at BlogAdda.com . Participate now to get free books!